Our aromatheraphy spa is an exclusive treatment for hands and feet, enriched with tiare flower extract, inspired by an ancient Polynesian ritual of well-being.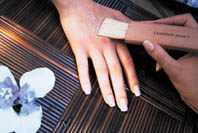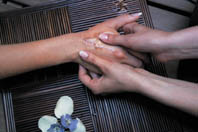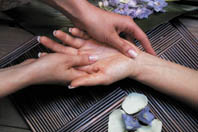 Nail Artz Spa Method - Copyright 97

Combination of high quality products
All spa services are powered by Nail Artz Copyright method. We are the 1st in Asia to design this innovative and traditional era of unique ayurvedic treatment. Your staff and salon managers are trained with an extensive knowledge of spas and well being for hands and feet care. Our spa exclusive products are fully imported and also self mixture ...

In Asia, flowers and water represent a bridge to earth and sky, a spiritual symbol in the natural world used to wash away tiredness, stress and bad health.